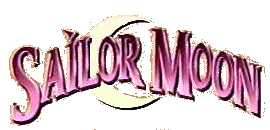 Picture Gallery
| | |
| --- | --- |
| | Welcome to Amanda Moon's gallery of pictures from my favorite animated series, Sailor Moon! |
These pictures are from the English dubbed (DiC) series..
Each page has between 16 - 26 pictures, so it may take awhile to load. Please be patient! :-)
---
Each episode is represented here, however, the pictures do not tell the entire story of the episode. My goal was to get the most interesting shots, whether they be character shots, comical, romantic, action-packed, or just visually eye-catching.
Some episodes taped better than others, my cable reception isn't always at it's best. I apologize for the less than great quality on some of them, but I still wanted to represent each episode. When possible, I will replace these pictures when the episode re-airs here (cable reception allowing).
NOTE: I had to remove all of the Sailor Moon "R" episodes and the movie temporarily. They will be back up soon.
NEW!!!! Sign My Guestbook!
---
---
Episode List
Select an episode title, then click "go" to view that page
Free JavaScripts provided
by The JavaScript Source
Links:

S.O.S. (Save Our Sailors) Site
Please visit this VERY important site!!!


My favorite Sailor Moon site!

Proud Supporter Of Sailor Moon Universe!

If you have a Sailor Moon site, and would like to link to my site, please use this banner:

---